Everyone knows my favorite holiday is Halloween. But as an expat abroad, you've never celebrated it in lock-down before. What are all of the candy-lovers among us to do?
Check out these tips, from wearing a mask with the greats to DIY toilet paper roll decorations, to help you make the most of this spooky season…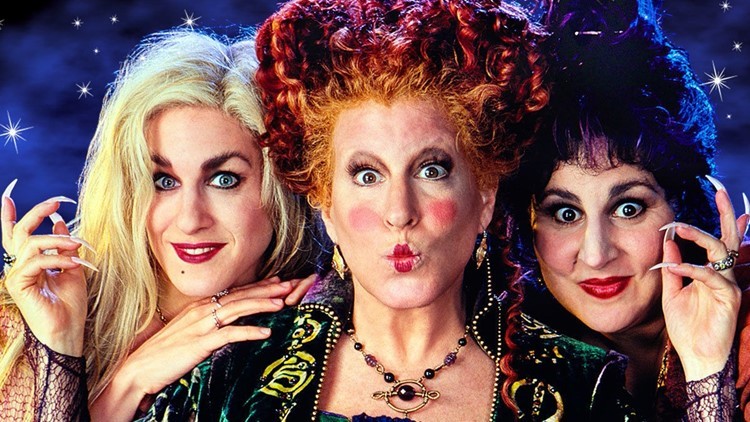 Get Creative.
"Not worth it to get in costume" this year? Wrong!
Zoom has an answer for that (of course). People can still appreciate your costume with a good Internet connection!
Wear a Mask.
Come on, you have to come up with a costume anyway 😉 Make it fun with help from the many be-masked characters that have been inspiring us for ages. Here are just a few examples courtesy of Men's Health: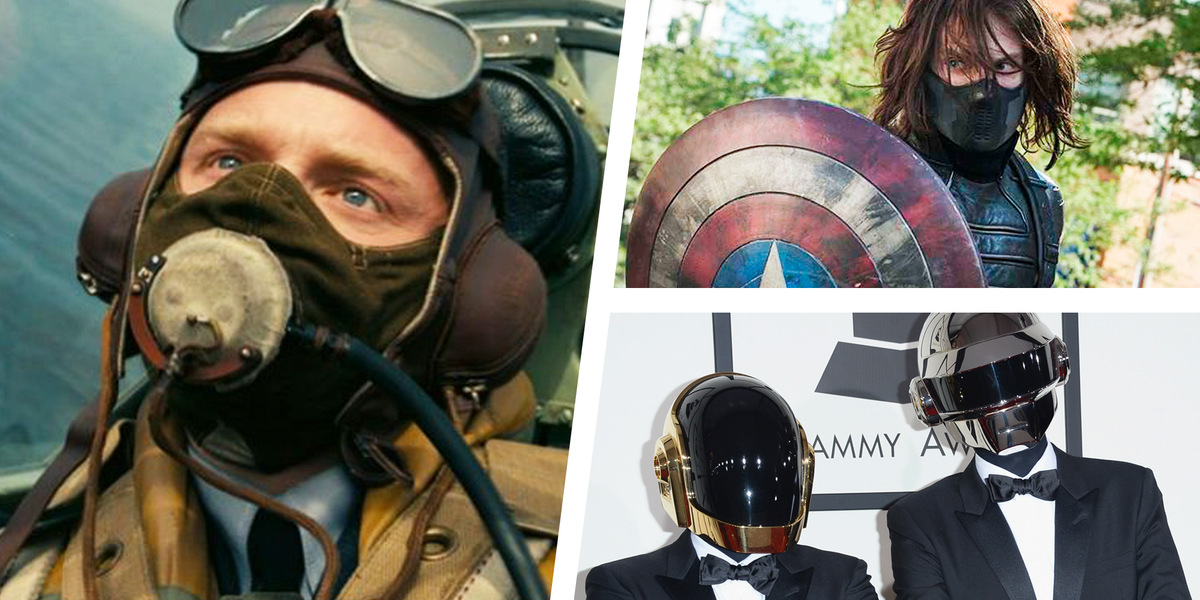 Put on a Playlist.
What would the Halloween spirit (pun intended) be without music?
My personal favorites:
💀 Nightmare Before Christmas soundtrack (makes a great transition for the holidays to come)
💃 Rocky Horror Picture Show soundtrack
👾 Monster songs: Monster Mash; Purple People Eater
Here's a playlist for you to get started:
Check out these Halloween playlists on Pinterest.
Keep It Cooking.
In many countries, you'll find Halloween candy and inspiration even if the holiday isn't natively celebrated. Check out your local supermarket and raid the discount sections to switch things up.
For example, I found this Halloween-shaped pasta – including spiders, pumpkins, bats, and ghosts – in Lidl:
Can't find any Halloween ingredients? More than likely, you'll find some PUMPKIN! (read fun facts about this huge orange fruit here).
As an American and convenience-driven New Yorker, I always thought I needed the canned pumpkin puree or bust, but this is a lie.
It is SO easy to bake and mash your own pumpkin for use in the same sweet recipes. First of all, make sure it's a tasty pumpkin. Pumpkins sold as "Halloween pumpkins" are mainly decorative – while they are edible, they are not the best for food.
Good and common options are Hokkaido and butternut squash (ironically, the one you'll find in the can!). Worst-case scenario? Grab a sweet potato.
Here are some easy steps for baking Hokkaido pumpkin:
Set your oven to 300F / 150C.
Get a long, sharp knife and cut off both ends (the step and little hard button on the bottom) as well as any flaws.
Cut the pumpkin in half height-wise.
Use a spoon to clean out the seeds. Put them aside to roast – they're super healthy and high in zinc!
Put olive oil on a baking tray and place pumpkin halves face down. You only need to make sure the parts touching the tray are coated in oil. While you can use a baking sheet, the juices will flow onto the tray anyway so it's really a lost cause.
Roasting? Cut into cubes instead. Add salt and pepper. Oregano/chilli optional.
Bake for 45min to an hour.
Remove, let cool, place in a large circular bowl and mash with a fork. There may be some lumps you can't get out – I don't mind these, but if you do, you can use a food processor instead. It's also quite easy to scoop out the pumpkin flesh from the rind if you haven't overbaked it. This will be smoother and easier to mash.
Refrigerate for up to one week and use in your favorite dessert recipe.
Chlohemian-approved pumpkin recipes:
Put Your Hoarded TP to Good Use.
Hoard a little too much toilet paper during the first wave of the Covid-19 lock-downs?
Make decorations!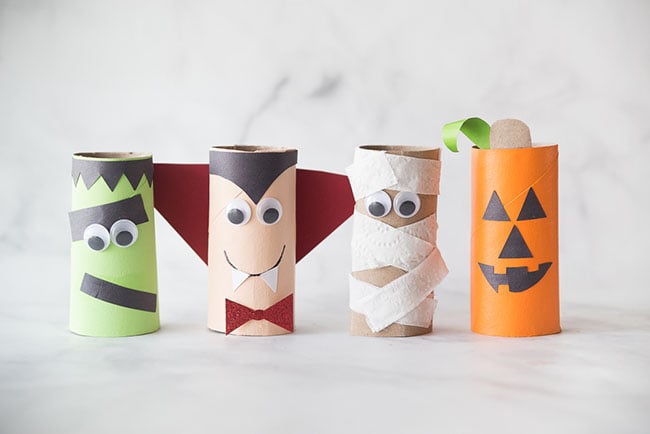 Hold a Mini-Festival.
Pumpkin-carving, pumpkin spice slurping, and apple contests can all be done outside and socially distanced. Here are some ideas for how people are doing this right.
To make your own pumpkin spice and get all the hipsters in a 10-mile radius to come, check out this recipe.
Arrange Outside-Only Trick or Treating.
In an apartment or street block, it's possible to band together with your neighbors to make sure candy is still in the equation.
Leave candy outside your door – we antisocial people love this. Who listens to the signs to "just take one piece" anyway?
Be sure not to serve or eat any open candy (ever, not just during a pandemic).
If trick-or-treating makes you nervous, you can give out little Halloween-inspired trinkets instead. Depending on how many toilet paper rolls you have, your DIY characters can make good handouts, especially for kids who aren't used to celebrating Halloween in the U.S.! 😉
Don't forget to recite the poem!
Watch Classic Movies.
Netflix, Apple TV, Hulu and more streaming services are awash in Halloween classics.
I'm personally a horror movie hater – you couldn't pay me to watch. You'll find me gulping down popcorn to one of these tamer, but still fantastic, choices (all kid-friendly):
The Nightmare Before Christmas (again) – after watching this with all of my English classes a few years ago, I practically know the movie by heart… but it still never gets old.
The Witches – which is currently being remade! Great or hate, fellow American millennials?
Hocus Pocus – nightmare alert! This kids' movie was nonetheless horrifyingly scary for everyone I knew as a kid – which makes it all the better to rewatch as adults, or share with your own kids.
Double, Double, Toil and Trouble – in contrast from Hocus Pocus, this old-school Mary-Kate and Ashley movie is sure to make you laugh. Yep, this 90s classic still holds up today. Lots of cuteness, lots of wittiness, and plenty of spine-tingling fun!
Are You Afraid of the Dark? – if you're a fellow 90s kid, watch back some eps of this series on YouTube. This scared the pants off me as a kid, like literally everyday nightmares, but now the "special effects" are just so funny! Makes a great Zoom hangout with friends.
Harry Potter – because why not?
Have fun and stay safe this Halloween, everyone!
---
Enjoying Chlohemian's spooky good content? Consider a donation to support expat-driven guides and honest tell-alls for many Halloweens to come.