"Bring good footwear and water, as the climb starts near sea level and climbs approximately 900ft before the sights of Sligo and surrounding Strandhill reveal themselves. The ascent takes around 1 hour, with the descent taking about 40 minutes."

Go Strandhill
I'm not a born hiker. I was raised in a suburb near NYC with trimmed lawns and tree-lined streets. There was literally nature there, but not nature nature.
A lot of my journey as a traveler and expat has been about learning to get comfortable outside my comfort zone. To say, "I'm not used to this," and have that be perfectly okay. One of the ways I try to do that is by leaving a city, where I understand how things work, and getting into nature – where I am less sure-footed, literally and metaphorically.
I traveled Ireland solo for one month, and I was raised never to do anything too risky by myself. That's why I thought the climb to Knocknarea ("Nock-Nuh-Ray"), a "large hill" next to the Strandhill suburb of Sligo town, would be relatively unintimidating at 327m (1073ft).
When I read that the hike would only take about 1 hour up and 40 minutes down, I said, "I can definitely handle that."
Now that I've survived the experience, I can say with confidence: 1 hour / 40 minutes my butt!!!
Okay, full disclosure: I am afraid of heights.
I am not afraid of tall buildings or fenced-in viewtowers or anything like that. As long as there are barriers, I am fine. It's when I genuinely think I can and will fall that my fear center starts losing control.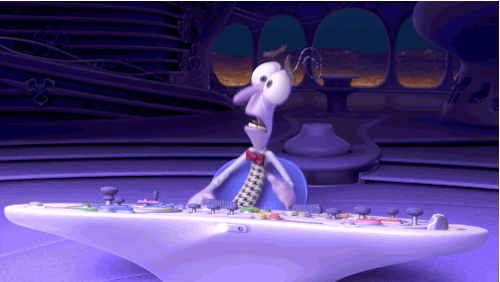 Let's wind it back a sec. The day started well enough though there was intermittent rain (it is Ireland, after all). I took a local bus from Sligo, where I was staying, to Strandhill, about a 25 minute ride. I was told it was a pretty place with a lovely beach walk and a buzzing cafe called Shells Cafe, which I highly recommend for coffee and cake, people-watching, and reading. They have lots of magazines for solo diners!
Strandhill is all about the legend of Queen Maeve, who is known for a few things:
Being generally a powerful badass who took no BS
The Cattle Raid of Cooley, in which a marital argument over who had the most wealth turned into a rivalry over prized stud bulls and ended in a losing battle with noted Celtic hero Cú Chulainn (basically the Irish version of Hercules)
Was killed in her old age at her nephew's hands when he used a slingshot to cast a hard piece of cheese at her
Despite the showers, it was lovely to take a short walk along the strand, admire Maeve's memorial, and observe a "fairy mound" in real life. These man-made stone piles, called cairns (origin: Scottish Gaelic) are all over Ireland commemorating legends or marking trails, but they never really stop being magical – especially if you believe in faeries.
After sitting in Shells for a couple hours and wondering whether the weather would turn in my favor, I decided it was now or never. By that time, it was around 1pm. It rains most days in Ireland, and sun is the exception, so I'm not sure why I thought I might get lucky!
Knocknarea is a bit of a walk from Strandhill. I followed the main path up out of Strandhill and it started off easy. Soon after, the road began to wind through family houses that obscured Knocknarea with no sign to point me in the right direction – and no one around. Confused and unsure, I kept walking.
Eventually, I reached a main road. Passing the gas stations and cars, I began to feel hopeless. It had been about 30 minutes and I wondered whether I'd have to walk all the way back. But soon my luck turned – not only did the road open up towards the hill on my right side (surprisingly, I was in the right place!) but there was a sign showing the gated entrance.
Plus…the sun had peeked out its rare head from behind the clouds.
The entrance is extremely nondescript. If not for the hill being RIGHT THERE, you could almost miss it. The gate is wooden and the path upwards is bounded on either side by fields with local sheep.
Side note on sheep: You'll often notice that sheep are marked with what looks like paint. In the spring, each shepherd spray paints the rams on their bellies with different colors. As the rams mate, they transfer the color to the backs of the ewes. This helps the shepherds recognize their sheep and also anticipate how many lambs they'll have. Though the sheep are bounded by fences, they're also largely free to roam – as we shall soon see.
So, I started my ascent along a stony path that led up with wide wooden steps built into the hillside that led to Knocknarea proper. It bent up rather quickly, and because of my enthusiasm I bounded up it despite my heavy backpack.
After about 15 minutes, I reached a plateau that seemed to run all along the side of the hill. There was a wooden gate system where I had to open one as I closed another to ensure that the sheep would be kept out. As soon as you're on the other side of the gate, you'll see a bench where you can sit and admire the "beginner's" views over Sligo and Ballisodare Bay. The only one around, I stood on the bench and took some photos, thinking, "This is beautiful," and "Is this it? That wasn't an hour."
Feeling very accomplished about my hiking skills, I observed the landscape. After a few minutes, I was approached by a woman walking her dog. She was a local and we had a nice chat about travel and U.S.-Ireland relations. I was soon disabused of my notion that I was up the hill. Nope – I was not even halfway.
I would have to keep trekking. How could I make sure I was on the right path? I asked her.
You can't miss it, she said. Just walk around and wait until the path starts moving up through the trees and you see the wooden steps.
Seemed simple enough.
The reason a lot of people climb Knocknarea is to see Queen Maeve's tomb, sometimes called a cairn, at the top of the hill. If you're thinking a tiny fairy mound though, it's much larger than that!
I was getting excited to see it.
Sure enough, I soon encountered the wooden steps leading up. Now I knew I was in the right place. I stopped every few yards for a photo, capturing every subtle change in the landscape and my view of it. Greenery. "Oceanery." Far-off mountains. Clouds and sky as far as the eye can see.
Here's the only problem. This climb is not for the faint of heart, particularly in the rain.
The wooden steps have bent nails in them for traction, so you can climb rain or shine. But that doesn't mean the steps are not slippery. And there are barely any railings – the few I encountered were all (at least I felt in my growing anxiety) in the places where I'd need them least. There was no railing, for example, when the path swerved over open forest.
But I was already here, and I wasn't about to be defeated.
The stairs continued for at least 15-20 minutes in absolute hushed silence. The light rain reached me intermittently through the trees. I tried hard not to cry as I wondered when this would end. My fear of heights was kicking in hard, and there were no handholds.
Finally, I reached a crest and paused. It felt like a tease. The stairs were still going up. There was no end in sight. I literally called my parents to tell them I loved them, trying not to let my fear betray my confidence… Hi mom! (who I know is reading).
Finally, finally, I saw this:
Do you see how steep this is?
Here at the end, you could technically walk alongside the steps, but that wasn't possible for the overwhelming majority of the path.
Still, it was a welcome sight. The climb widened into open sky. I was nearly there!
(So I thought.)
When I got up those final, torturous stairs, taking about 30 seconds per stair and basically in panic mode, this is what I saw when I looked out at where I'd come from.
And when I turned around, I saw…sheep?
This told me a few things.
This climb was still not over. Queen Maeve's tomb was nowhere to be seen.
It was (almost) worth it for the views. Okay, it was worth it… in hindsight.
If the sheep could get up here, I could do it too – without fear. You think you're better than me, sheep?!
I never wanted to do this, ever again.
Looking out from the flatter expanse, out towards the faraway mountains, the beaches and the water, I paused again for a few minutes to take some selfies with the view.
This is the best photo I got. See my slightly red face? It took at least 10 minutes for my color to come down from "beet red." 😳 Still a good memento!
Seen from afar, Knocknarea appears very flat at the top (almost like Ben Bulben outside of Sligo). And relatively, it is. But if you're thinking the hike is finished once you reach the flat part, there's more "horizontal" hiking to be done too in order to reach the ultimate goal: Maeve's tomb.
Onwards, there was more greenery and what looked like endless oscillations in the hill top. If I wanted to get to the tomb, I'd have to continue walking various ups and downs – the geographical and emotional kind.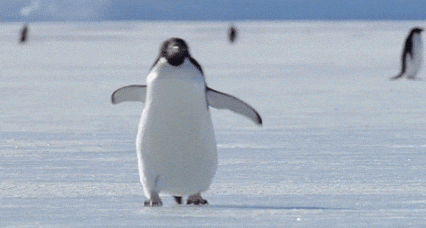 I walked a little farther. And a little farther.
According to history or legend, Maeve is buried in the stone cairn on the summit of Knocknarea Mountain in County Sligo. There she is buried standing upright facing her enemies of Ulster.

Read Queen Maeve's Story at Celtic Life International
I encountered a few scattered couples along the way, who asked me if I'd really hiked it alone. They told me there was a different path on the other side of the hill that was easier and shorter. I learned I'd accidentally taken the tough road.
Go figure.
I was tired. I was sweating. I was on the other side of a panic attack. And I…I SAW THE TOMB FROM AFAR! There was still a ways to go to see it up close. I could see how large it was in real life. So I decided, having reached the top of Knocknarea, that was good enough.
I turned back down the hill.
So did the descent take me only 40 minutes? Maybe. I went as fast as I could, avoiding the stairs when possible and walking alongside them. The sun had come out and I wanted to get outta there.
Once I reached level ground again, shaking, I caught the bus back to Strandhill instead of walking. I was done on my own two feet for the day. But I did get some great photos.
If you read this and say, you know what? I need this in my life, I humbly recommend you a hike on Croagh ("kro") Patrick.
While staying in Westport, Ireland, I met a Canadian who was much more of a nature lover than me. She trekked this mountain and showed me pictures of the hike. The paths are largely big steep rocks. There is a yearly Christian pilgrimage to the top where pilgrims walk it without shoes to atone for their sins.
At least there are no death steps. Still, I'm happier admiring this 764m (2507ft) mountain from the ground.